10h x 27w x 18d (cm)
• Separate compartments for socks and underwear
• Mesh panelled top to easily identify contents
• Large pullers for easy access
• Carry handle
• Durable and washable
• Stores flat when not in use
• Two year warranty
Fill, pack & go!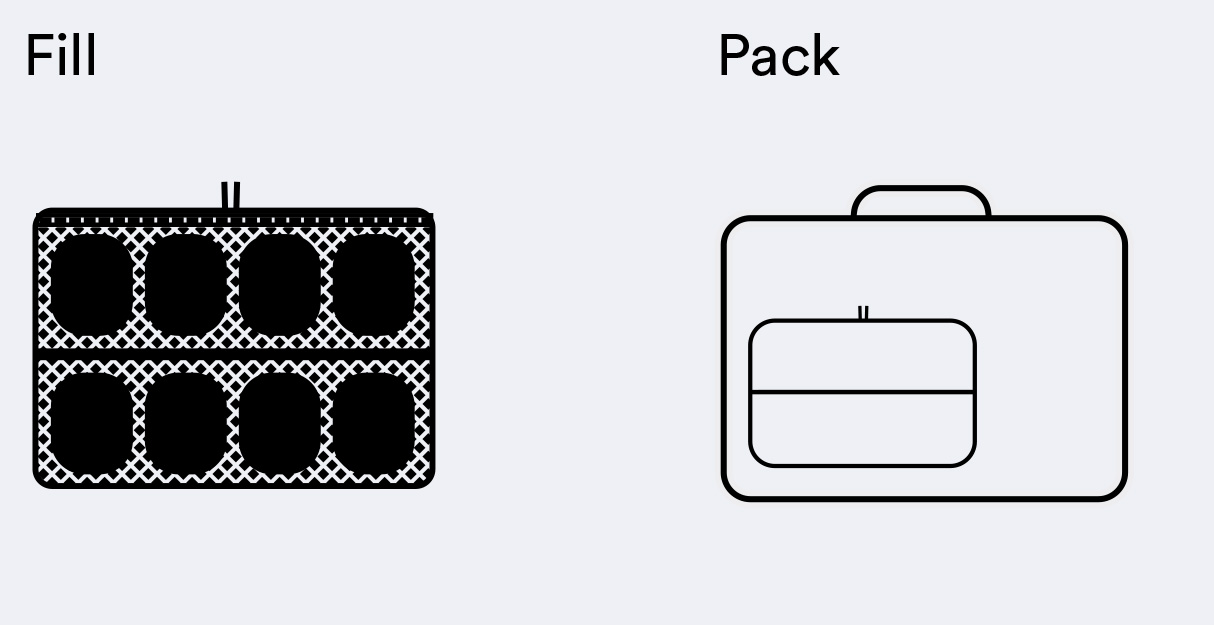 Reviews
Socks and Jocks tote
Easy to see what's inside and drop straight into a hotel drawer without needing to unpack it. Very convenient!
Accessory for travels. No more lost socks.
Neat. Royal blue collapsible holdall with 2 compartments. Ideal for travel. Undies, socks etc easily located. Great idea.
Nice design
I am very happy with this organizer. Great design and I like the vibrant colour. I bought this as a gift and the recipients were pleased with the variety of Lapoche organizers they received including this one. I am looking forward to purchasing this one for myself.
Organized at last!
My wife bought me the socks and jocks tote as a present, ( I wasn't altogether sure I needed it, but then I used it!)
It looks deceptively small but holds at least 5 pairs of socks and jocks. It has a mesh side so you can see what is inside - when it comes to unpacking, everything is in one place and so in one step it moves from suitcase to hotel drawer and back again. When staying in places with limited space, the la poche holders easily stack on top of one another and everything is tidily in one place. Absolutely brilliant and I'm a complete convert! Thank you for simplifying travel and packing.