LAPOCHE
Socks & Jocks Tote - spruce
No more rummaging through your luggage for your missing sock or clean underwear, thanks to this purpose-built packing cube. The Socks & Jocks Tote is the ultimate space saver, designed to comfortably fit a week's worth of underwear and socks. It features mesh top paneling to view contents in the suitcase or hotel drawer, and a side carry handle to grab and go.
Made from durable, lightweight and recycled rPET fabric so it's great for you and the planet.
10h x 27w x 18d (cm)
• Mindfully made from recycled rPET fabric
• Separate compartments for socks and underwear
• Mesh panelled top to easily identify contents
• Large pullers for easy access
• Carry handle
• Durable and washable
• Stores flat when not in use
• Five year warranty
Fill, pack & go!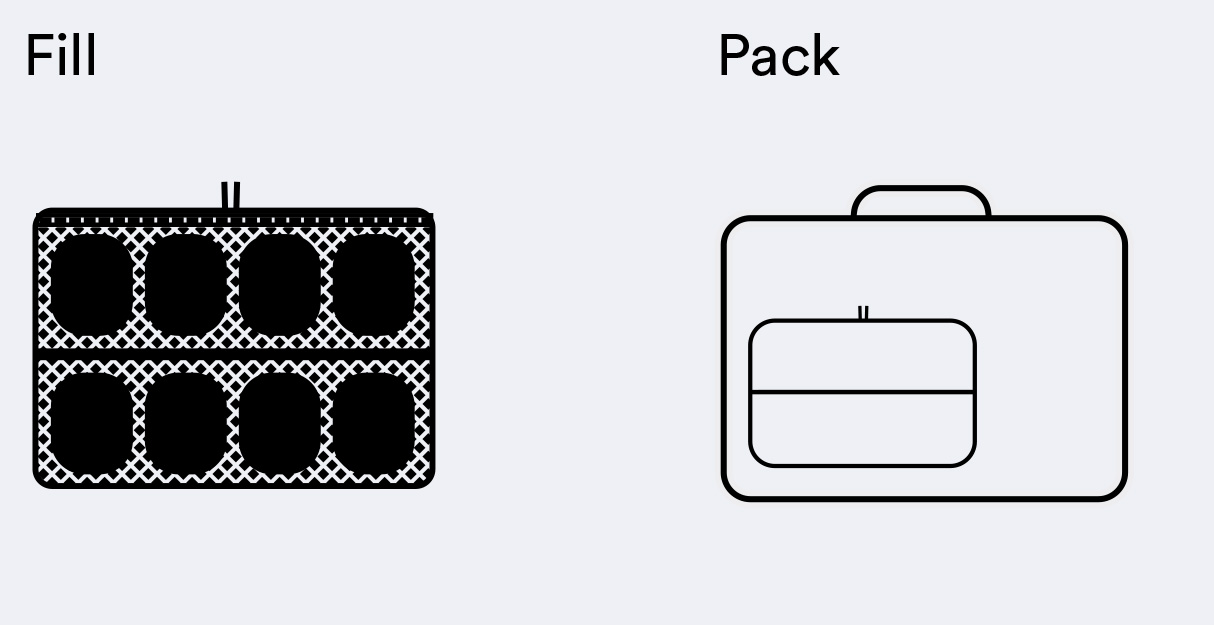 Reviews
Socks and Jocks Tote
Very happy with this useful little item to keep things tidy and handy to access when travelling. Thank you.
Great product
Great product. I keep going back to buy more for presents. Really, really useful. Zips always work and bags breathe.